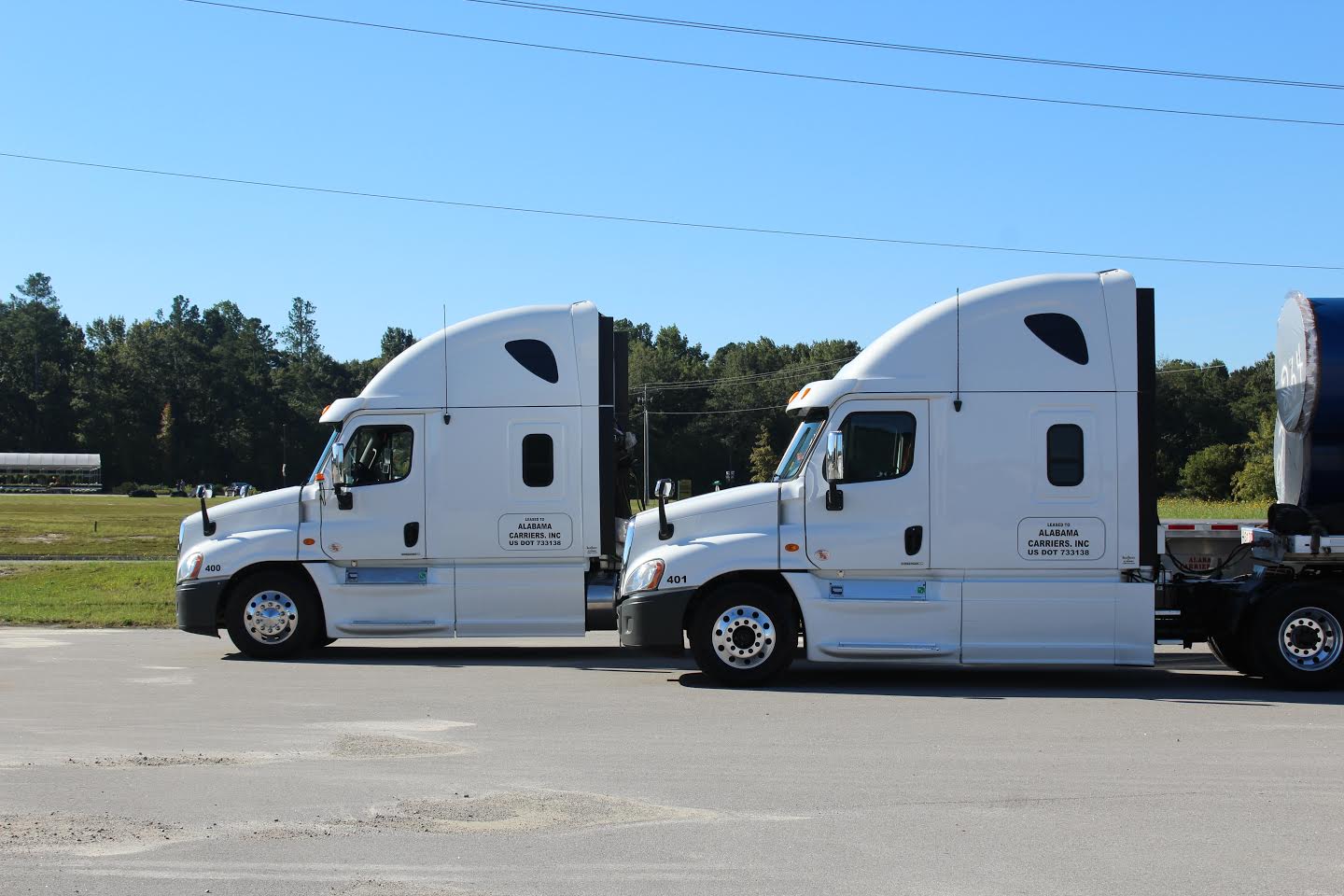 EFS fuel card
Internal Tag program apportioned for all 48 states
Lease-purchase trailer option
Bob-tail insurance at fleet discount pricing
Work Comp coverage at fleet discount pricing
Passenger insurance at fleet discount pricing
Reserve account option
We pay by check, direct deposit or EFS Mastercard.
TransFlo scanning for pay available
ACI is able to offer competitive rates, paying 77% to owner operators who have their own trailer, and 70% to drivers who pull one of our company's trailers.
100% pay on fuel surcharge, stop offs, pick-ups charges, tarp fees, and incentives.
ACI pays IFTA taxes for the owner operators with proper documentation.
Our safety program pays you REAL dollars for clean DOT inspections.
We have a Driver of the Year award given to the safest, most productive driver.
ACI offers pay on demand for owner operators in all terminals—Birmingham, Alabama; Columbia, South Carolina; Decatur, Al; and Nashville TN.
No forced dispatch—dispatch is done on a first-in, first-out truck board. When you get empty, you call into dispatch and are added back to the board for additional dispatch.
We have an inbound department dedicated to finding a load to get you back home—we use advanced planning resources to help avoid dead-head miles.
We have on site shops in Birmingham, AL and Columbia, SC, to complete inspections on tractors and trailers.
Our safety department provides expertise in permitting over-dimensional loads.
Prepass available
National account pricing available on tires, parts and equipment.
Excellent fuel discounts available when purchased with EFS fuel card.
Chaplain services are available 24-7.